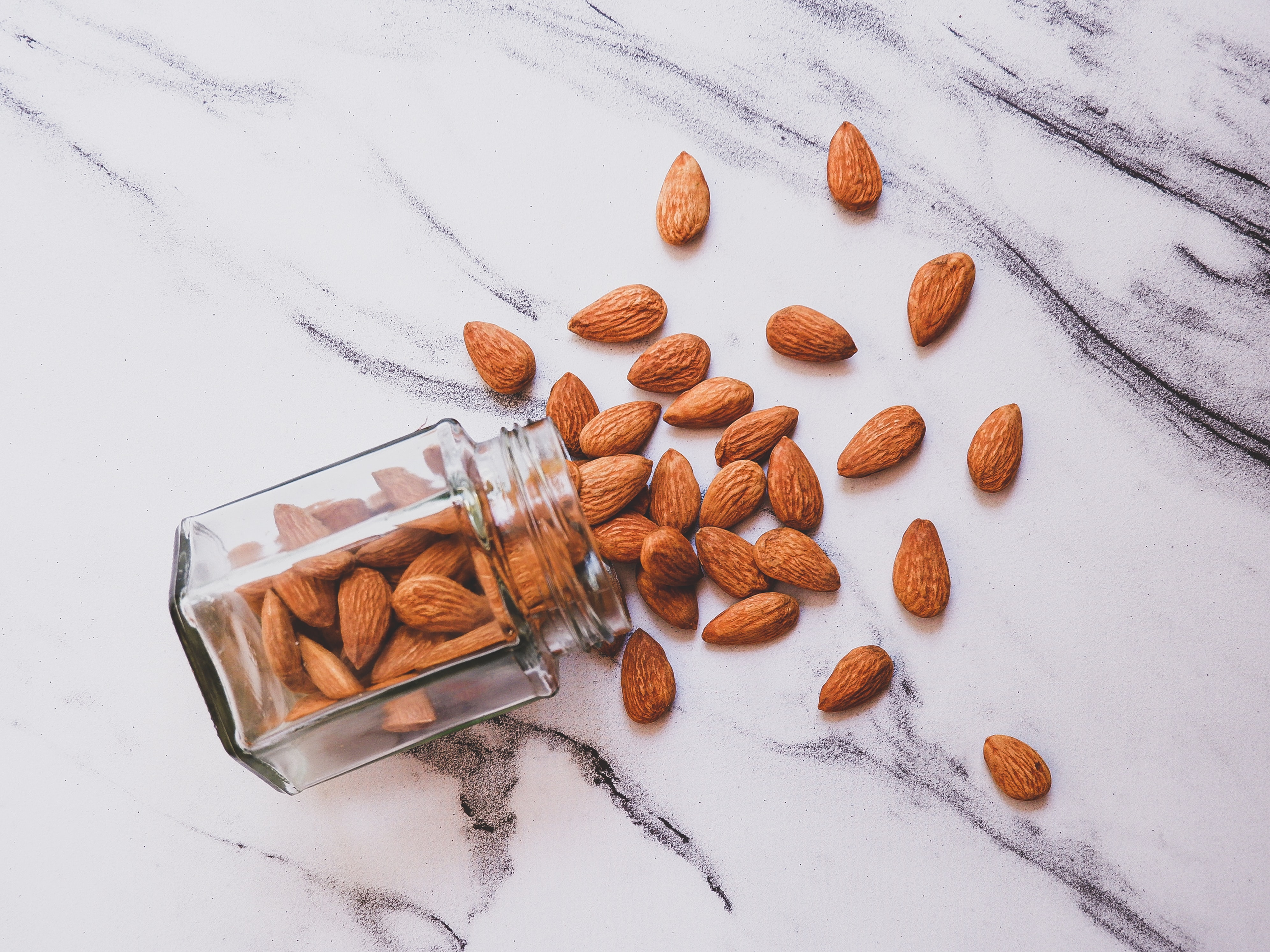 Photo by dhanya purohit
Almonds are a nutrient superpower for you. We all at some time or another have been encouraged to eat more almonds. February 16th is National Almond Day and a good time to reflect on how you can incorporate almonds in your diet.
Almonds have a ton of Benefits:
Improves cholesterol-lowers bad cholesterol(LDL) and increases good cholesterol(HDL)
Helps in brain health
Anti inflammatory and antioxidant properties
Provides satiety, helps you feel full because of fiber, fat, and protein content
Lowers blood pressure-lowers systolic blood pressure, helps blood vessels relax and reduces artery stiffness
Helps in gut health-act as a prebiotic food to good gut bacteria and promotes good gut flora
Regulates blood sugars
Promotes skin health
Almond Nutritional Information
¼ cup(or 23 almonds or one ounce of almonds) has about 152 calories, 6 grams of protein, 13 grams of fat, 6 grams of carbohydrates, 1 gram of sugar, and 3 grams of dietary fiber.
Key points:
High in protein
Has healthy fats-unsaturated fat or monounsaturated fat such as olive oil or olives-improves cholesterol level in the body as well as reduces inflammation in the body
Provides fiber
Has micronutrients: vitamin E, vitamin A, vitamin B, zinc, potassium, manganese, magnesium, copper, calcium, phosphorus, phytochemicals, flavonols
Almonds provide satiety and make you fill full but they are also rich in calories so be wary of added extras… avoid honey, sugar, added oil, or salt as that will add on extra calories
Don't shy away from grabbing a handful of almonds and making it a part of your daily intake in some way or another…..eat it as a snack, add some to salads, cooked veggies, cereal, yogurt, or relish them as a topping on ice cream and desserts.